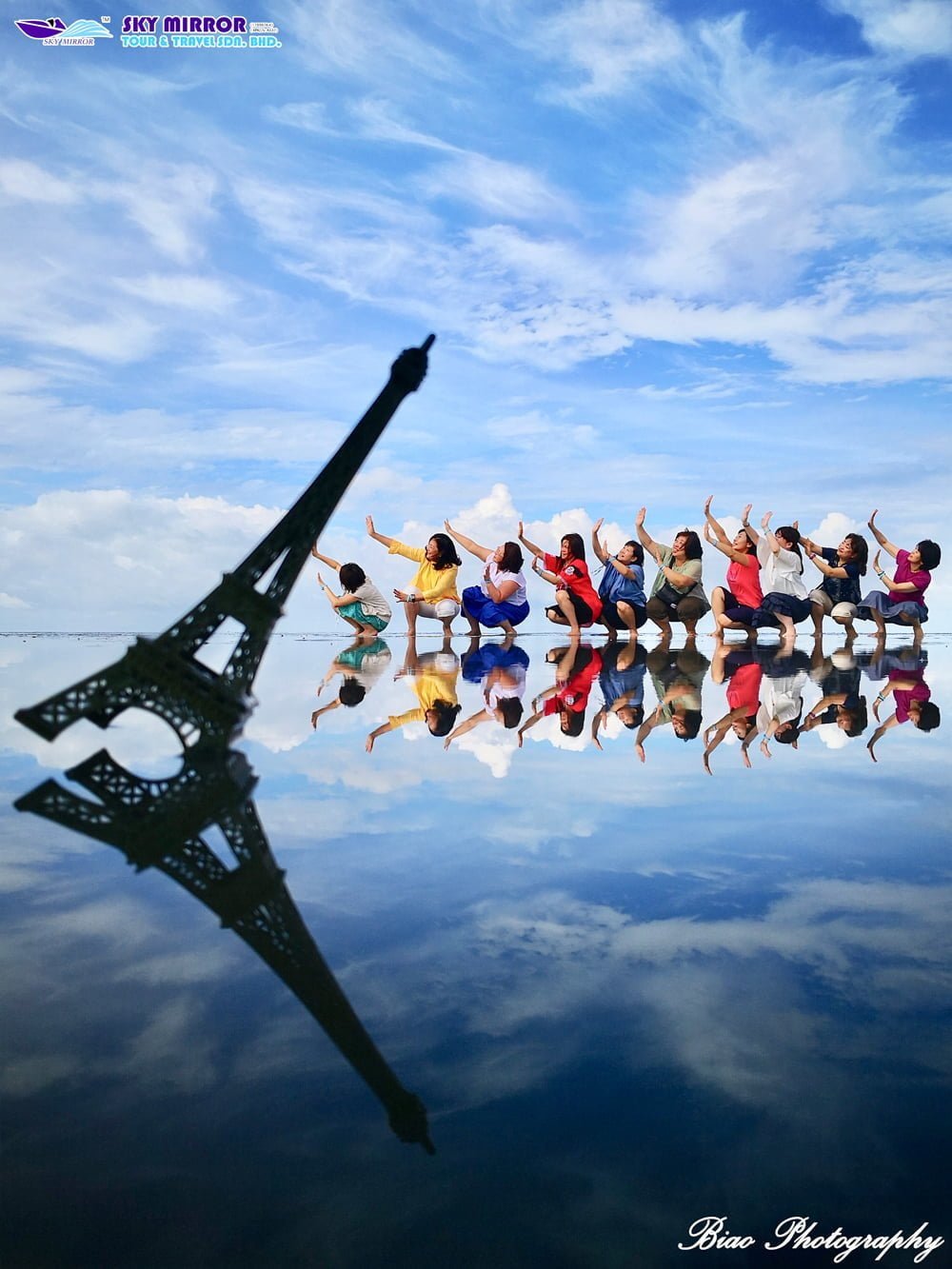 About Sky Mirror
Named after its mirror-like reflection of the sky.
Sky Mirror is a mystery island that will only emerge for several days every month: During the 1st and 15th of a lunar month, as well as 4 days before or after these dates. It is also dubbed the Salar de Uyuni of Malaysia, after the similar natural wonder in Bolivia.
Before Sky Mirror was unearthed by a group of travel enthusiasts earlier in 2016, it is almost the best kept secret within the town, only known to the locals. Having got to know about the "mystery island" from the fisherman, they decided to explore and what they discovered was a piece of stunning land that flawlessly reflected the sky. These are the pioneers of the island's discovery, who also named the place Sky Mirror. After a few returns for observations, they stimulated the idea of uplifting the town's image by promoting the newfound gem as a must-visit tourism spot. 
With help from the local council and residents, Sky Mirror was officially introduced in February 2016, and became an immediate sensation. It brings unprecedented numbers of visitors to the town, and today it is one if the fastest growing tourist destinations in Malaysia in a short time. Sky Mirror is actually a seabed that appears above water for a few hours at low tide, exposing an expansive sand flat as huge as a hundred football fields. Locals used to call it Sand Dollar Beach or Black Sand. Sky Mirror is also home to a multitude of marine life besides sand dollars, the most common are the sea clams and baby clams which scattered abundantly in the sand. Though tiny, you will definitely fall in love with millions of baby clams that glitter like diamonds under the sun. Other interesting marine organisms found are sea anemones, shore crabs, red crabs, soldier crabs, bamboo clams, sea grapes, bailer shells, sea snails, and a variety of shells. 
The moment you step on to Sky Mirror, the unparalleled paradise beauty of the mystery island will take your breath away. Unlike other mirror lakes, you can physically walk on the seabed, and capture the unique moments in its all-natural reflective surroundings. 
And when the heaven meets the earth – you are literally a little mermaid from the ocean that is standing in the sky.