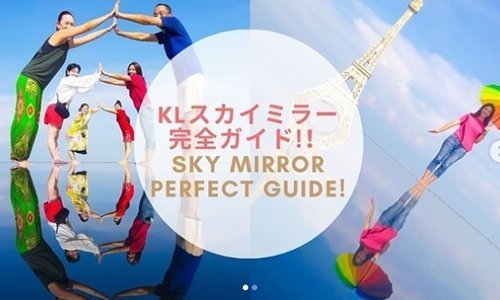 マレーシア観光のプロがご案内する、マレーシアの遊び方!
今回は、マレーシアのウユニ塩湖とも呼ばれているスカイミラーの遊び方完全ガイドをご案内します!マラッカ海峡の真ん中に干潮の時だけ現れる島でのマジカルな景色。是非お越しください♪
*ツアー中に撮った写真は、その日のうちに携帯かEメールにデータが送られてきます!
マレーシア、クアラルンプールで紹介してほしい場所やアトラクションがありましたら、コメント欄にリクエストくださいね〜。
This is the total guide of how to enjoy Sky Mirror!
You'll receive all the photo footage through WhatsApp or email on the day itself!
If you want me to cover any parts of KL / Malaysia, do leave a request on the comment below! I'll try my best to make a video on your dream destination!
_今回の旅のTIPS_____________
0:00 – Opening オープニング
0:21 – How to get there スカイミラーへの行き方
0:40 – Tickets チケット予約について
1:33 – Sky Mirror! スカイミラーにつきました!
4:21 – Tips for this trip 今回の旅のTips
5:33 – Special Thanks to Aby, Miki, Nana, Aco and Shizuka❤️
_SKY MIRROR TOUR & TRAVEL__________
(Homepage) https://www.skymirrortour.com
(Booking) [email protected]
📷Instagram
https://www.instagram.com/jamxworld/?…
📩CONTACT
お仕事に関するお問い合わせはこちら
[email protected]
#Malaysia #マレーシア #KL #クアラルンプール #CutiCutiMalaysia #MalaysiaTrulyAsia #TourismMalaysia #マレーシア観光 #Travel #旅行 #観光 #bus #SIghtseeing #バス #観光バス #doubledecker #二階建てバス #Hoponhopoff #instagrammable #photo #フォトジェニック #女子旅 #GirlsTrip #Jalanjalan